Art makes a powerful statement and is one of the easiest ways to infuse style, emotion, and personality into a room
.
It transforms a house into a home and expresses the style of the people who live there.
Lately, I've seen more and more galleries popping up in designer rooms. These curated galleries make collecting art from emerging artists look so easy. So, how do you capture that effortless ability when you buy art for your home?
You're about to find out! And don't worry, it is a whole lot easier and more affordable than you might think.
Here are the art buying secrets of art collectors to help you curate your collection with ease.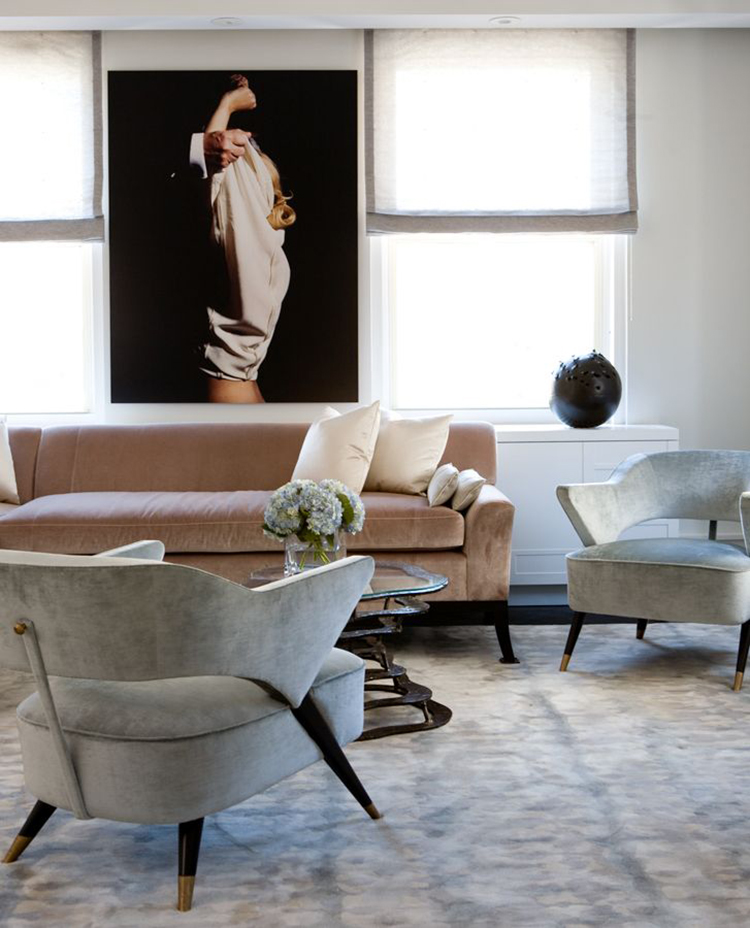 1. Trust yourself
This is the first piece of advice that an art collector will tell you. Buying art is about the connection you have with the piece. Because what matters most is your individual response and if it resonates with you or not. Beauty is in the eye of the beholder, as they said.
Let's face it, you're the one that'll be looking at it every day, and the most important thing is if you love it.
Each time you view or buy art, ask yourself, "Why am I drawn to this piece? Do I like the artist's technique? Does it make me see things in a different way? Does it inspire me? Does it provoke an emotion?"
This way you'll become more aware of your preferences and more thoughtful in future purchases
.
2. Create A Budget
Know what you want to spend and set a realistic budget for yourself.
To do this, add together the cost of the artwork, framing, shipping, hanging materials and quantity of each that you'll need in your collection
. Remember that a gallery wall of prints can cost you the same as one original statement piece.
Art collectors always buy quality over quantity.
So, if you find an original piece that you're in love with, then buy it. Once it sells, you will never have that opportunity again.
It is better to start small and build your collection in phases, then regret not securing something that could bring you a lifetime of happiness
. As my grandmother says, true love, lasts forever!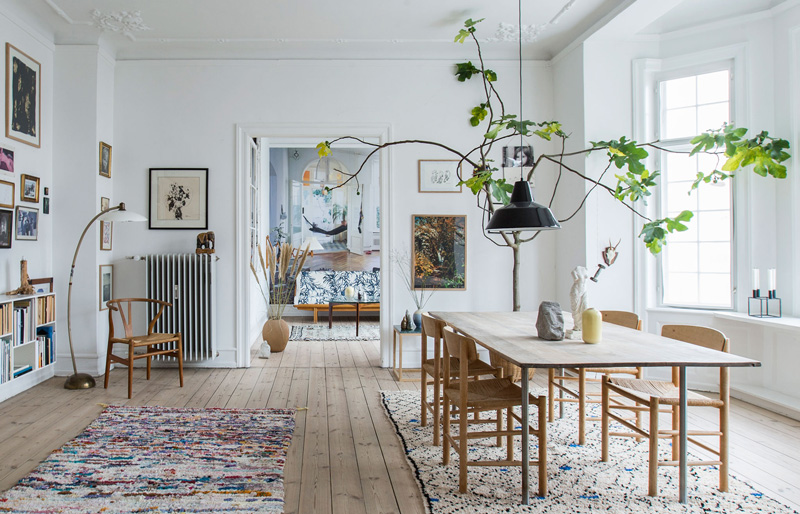 3. Educate Yourself
This is the most important factor and the key to attaining what you want.
First, determine what you are purchasing.
Know the difference between an original work, a limited-edition print, and a poster, for example
. The value of art also depends on the artist reputation, education, and experience.
Next, you'll want to find out more about the artist. Do they have a website? Where can you buy or see their art? What is their education, philosophy and preferred medium in art? Medium is the materials used to create the art. Check them out on Instagram by hashtagging their name to get an unfiltered look at the artist.
You can also contact the artist and ask questions. For example, if you love an artist, but they don't have a piece that will fit in your home because of color, content or size.
They might have a new collection coming out that they can tell you about or will create a custom piece for you. You won't know unless you ask
.
4. Get Involved
Professional art collectors get invited to the best gallery openings and get first dibs
. To be a VIP, get involved.
Sign up to receive emails from artists, galleries, and museums that you like to receive your invite to events and access to exclusive art
. Go to gallery openings. Visit museums, art fairs and any other art event that you come across.
The more you see, the more you'll train your eye to decipher between what you like and don't like. Getting involved opens up a world of art that you might not see or have the opportunity to buy otherwise.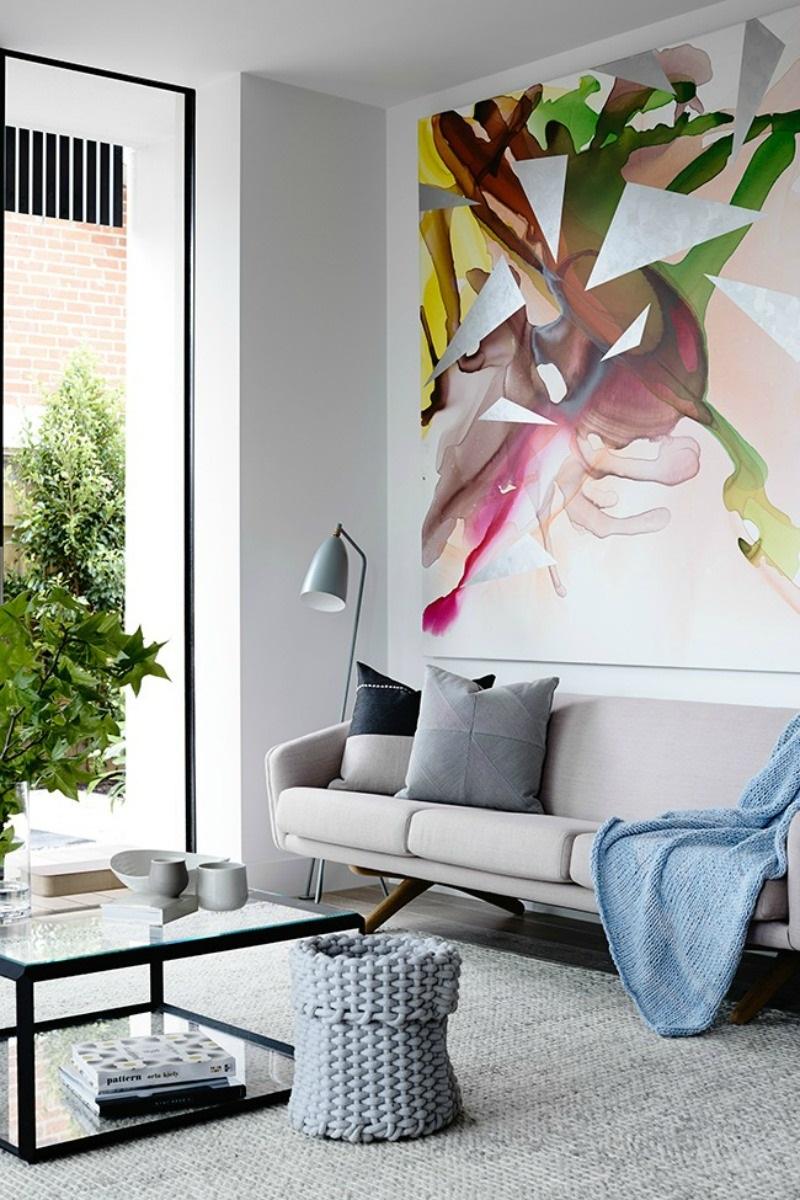 5. Context Matters
Will it fit in the context of your home? How will it look with your furniture and color scheme? Will it go on a blank wall or with other pieces? If you know where you want to hang it, will it fit? These are important questions to ask yourself before buying your art.
For example, you might buy a signature piece that is perfect to go over your fireplace. But, when it arrives, you're disappointed because it's too big or worse, it doesn't fit with your decor.
By planning ahead, you can rest assured that your new
purchase
will look stunning hanging on your wall
.

6. Document Your Purchases
One of the key components to adding value to your art is to keep a record of it.
In years to come, the history of the art, the sale records, the book it was part of or the letter the artist wrote you all increase its value
. Or at the least, give you a great story when other people ask about your art.
Pro Tip: If it's in a frame, I like to keep the receipt of the artwork behind the art. That way, I know I won't lose it. Be careful not to attach anything to the art itself.
7. Just Do It
Buying art can be intimidating at first, but the only way to begin is to do it. Once you start your collection, you'll become more comfortable with it.
And no one said you can't change out your art from time-to-time. In fact, I even recommend collecting extra art to change out from time to time. It keeps your home feeling fresh and updated!